Maleflixxx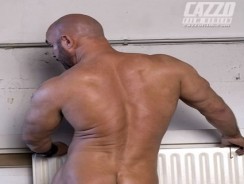 JUB Site Rating:
0 total vote





Maleflixxx's Billing & Pricing
Maleflixxx's primary billing processor: Ccbill
$9.99 to $69.99 - Pay Per Minute Packages
VISIT Maleflixxx NOW!
When you want more porn than you can handle you'll want to go to MaleFlixxx, there were over 5,800 titles when I called in and these were full length movies or scenes. This is hardcore pay per view at its best.
Yes, pay per view. You don't have any recurring membership charges here, you only pay for what you view while you are viewing it. Prices are standard so you're not getting ripped off, in fact you're getting pretty decent value for money. The pages are packed with images of what movies are available plus links to a whole host of interactive and useful features that make using the site fun - even without viewing the movies.
Just working around the left list of interesting things to click and explore you will find 73 pages of exclusive movies - ones that are available to buy but, I assume, made available here only at MaleFlixx as on line streaming. Cazzo Film, Colt and Lukas Kazan had titles in here so that should say something about the quality chosen for you. There were 15 categories from new releases, through scene packs to straight movies, with loads of gay ones so don't panic, and each opens up similar looking pages making navigation easy. Select a box cover to see all the info you're going to need: studio, stars, ratings, release date, run times and a few shots from the scenes. You are also told the prices here with rentals for two hours starting at $1.69 or $2.59 for five days.
(You will be given a license so you can log in and view any time during your rental period - a great way to store up some hot sex for a party or a hard night in.)
To instantly stream you will need to have credits in your bank and you're taken directly to this page when you click a scene; there are also links to your account so you can top up any time, and remember that those credits don't get used when you are on the site, only when you are streaming a movie.
It is unlikely that you will ever get to then end of the current catalog of porn here, but if you do you will be pleased to know that updates are regular. There is a New Today feature on the home page, 'Model Check' from Cazzo Film was there when I called in, and there is the New page that tells you the 120 most recently added movies.
So what you have is a vast collection of porn, much of which is gay, and a collection that covers all kinds of genres. You can pay for your time in various currencies and the pages can be displayed in various languages. There are good search options and category lists, plenty of information and images to guide you, and loads of updates. It's really a top video on demand site this, and the best news is that although it tends to sparkle and looks like one of the best VOD sites around, the prices are standard.
Bottom Line:
Hours, days, months or even years of hardcore porn await you here at a site that is interactive and easy to use. You only pay while you view, you can rent movies for periods of time, WMV and Real Players are in use and everything is easy to navigate and use. For an evening of fun, or for a whole day at your computer with your fuck buddies, MaleFlixxx is guaranteed to deliver on its promises.
VISIT Maleflixxx NOW!
VISIT Maleflixxx NOW!