Xxx Asian Gays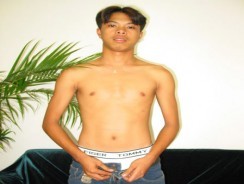 JUB Site Rating:
0 total vote





Xxx Asian Gays's Billing & Pricing
Xxx Asian Gays's primary billing processor: Ccbill
$29.95 for 30 days unlimited access
$69.95 for 3 months unlimited access
VISIT Xxx Asian Gays NOW!
The things to remember with XXX Asian gays are these: It doesn't claim to be an Asian specialist site in that it has a great collection of videos and pics that are Asian themed but it doesn't offer you links to specific Asian clubs, chat sites and so on that other Asian sites might. Secondly it is part of the consistently good quality Gay Key network of sites and another Asian site already exists in that network
(Asian Boy Toys)
and if you are an avid Asian porn fan and have joined one of these sites then you will have already seen the content. And thirdly, because it is a Gay Key network site once you have viewed the Asian content you can access bonus sites and extras galore.
But first the main attraction. There are around 50 videos here all featuring smooth and sexy, young and even some hung Asian guys. Technically speaking the videos are fine once you get them. You can only download them and you will need to unzip the file when you get it - see the help and support page if you have any problems, though it's a simple and quick process. Downloading the files may not be so quick if you are on a slow connection speed though as they go up to 300 Mbs in some cases. Once you have a movie safely stored on your hard drive you will find it's either a WMV file playing at 1.7 Mbps in a 640 x 480 sized screen or an MPEG version at 720 x 480. At least, those were the two versions I found. The quality was good, in general, and the guys performed well. There was also a good balance between solo shoots and action flicks so no disappointments there.
The image galleries too were of a good quality with 160 galleries so far and more being added with regular updates. You can have the index pages arranged according to the date the content was added or by the name of the set. And you will find that images vary in size depending on the set: some were 768 x 576 for example while others were 640 x 480 - some were screen caps from movies and so not great on quality while the majority were fine. All of them can be downloaded too so you can add some more naughty cuties to your Asian collection. Like the videos there are a variety of locations where the sex takes place and you get indoor and outdoor shoots; the guys are as varied as they can be but tend to be on the young side. Many are slim and smooth but there are a few older and more muscled guys to enjoy too.
Back at the Latest News page - the members' home page - I discovered that another bonus site had just been added to the list of extras that you get with your membership. Now you can view Gay Blind Date with all its exclusive content. The extras aren't necessarily Asian themed by the way but they certainly are plentiful. You have three other bonus sites in their entirety plus access to all the Gay Key network content. There are exclusive stories, more image galleries from other providers, streaming video feed sites, links to live shows, quick clips and a set of daily changing scenes in several genres. There must be some more Asian content in there somewhere!
Bottom Line:
Here you will find some Asian content with a reasonable set of videos and photo galleries that are shared around the Gay Key network. You have more bonus content than niche content but that's o.k. as long as you are aware. The whole thing adds up to a good collection of all kinds of hot content with some Asian boys in there too.
VISIT Xxx Asian Gays NOW!
VISIT Xxx Asian Gays NOW!