Gay Amateur Xxx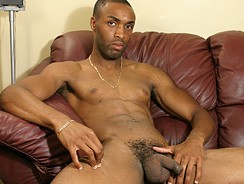 JUB Site Rating:
0 total vote





Gay Amateur Xxx's Billing & Pricing
Gay Amateur Xxx's primary billing processor: Paycom
$4.95 for 3 days then $39.95 recurring every 30 days
$9.95 for 7 days then $39.95 recurring every 30 days
$39.95 monthly recurring every 30 days
Three Month Membership is : $69.95 (non-recurring)
VISIT Gay Amateur Xxx NOW!
Have you ever been to one of those parties where there are
tons of really hot guys
, both
gay and straight
, and everyone'm drinking and carrying on. And then at some point everyone gets a little frisky and guys start pairing off. Some go to secluded rooms, some just start making out right there on the couch. Hell,
some guys even circle jerk it
or get into
a mini-orgy
right there in the living room. Gay or straight, doesn't really matter anymore. The beer is flowing and the hormones are jumping. No, I never get invited to those kinds of parties either.
But the good news is that we don't have to go through all the trouble of getting all dressed up, or worry about someone yelling at us for staring, because
Gay Amateur XXX
gives us a close-up view of the goings on at some of the
horniest parties around
. The guys are all delicious and are having so much fun that you can't help pop a boner when they start stripping off their tight sweaty clothes and eagerly showing off their
hot, muscular bodies
.
The videos are all really good quality. When I watched
Kyle & Austin take their fraternity initiation
to a new level, I was amazed at how good it looked! And they were so cute, and kind of nasty
(in a good way)
. Oh, and you have to check out the
two sexy black studs in the Alex & Neo video
. I'v not sure which is which but one of them has these piercing ice blue eyes that are just amazing! Not to mention a couple of
the nicest cocks
I've seen in a while.
In addition to all the party fun you'll get at
Gay Amateur XXX
, you'll also get access to a whole bunch of other sites that are sure to get your rocks off. So the bonus is worth as much as the main site.
Bottom Line:
A voyeur'm dream, watching a bunch of guys get wild and get it on. Plus free memberships to dozens of other
amazing gay porn sites
? Yes, it'm a great deal!
VISIT Gay Amateur Xxx NOW!
VISIT Gay Amateur Xxx NOW!