All Australian Boys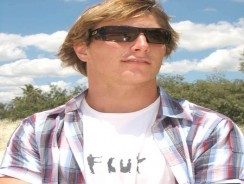 JUB Site Rating:
1 total vote





All Australian Boys's Billing & Pricing
All Australian Boys's primary billing processor: In House
$34.95 per month, recurring
$54.95 for one month, non-recurring
$82.42 for three months recurring at $27.47 per month
$179.40 for one year recurring at $14.95 per month
VISIT All Australian Boys NOW!
Yeah, okay so there's lots of stuff we can say about how we're 'going down... under' and 'surfing for sex' and all those Australian puns, but what we really need to say first is that All Australian Boys has been around many years now and just keep getting better and better. It's your number one place for straight Aussie guys and in exclusive content that's well shot and simply presented. There are surfer dudes and youthful 18+ hot Aussie teens, guys with muscles, toned gym guys and plenty of hot amateurs. If you've had enough of your standard USA porn boys then you're going to want to check this site out.
The site is boy-led, by which I mean you search for your content via the model index, rather than having videos and galleries areas, and the home page shows you the latest guy to join the list. Because of this it's not easy to say exactly how any videos or galleries there are, but at least 550 movies and over 640 galleries are available. The first page of the model index gives you plenty of choice with cute teens, tattooed muscled guys, blondes, dark haired guys, cut and uncut cocks, solos and guys together and such a lot of choice it's hard to know where to start. There were over 700 guys shown here, the earlier ones (from 1999) are shown in small thumbnails and the more recent we get with new guys the larger their pics become.
Looking at one of the 'older' guys (that is, the first to be shown on the site), I found a lot of stats and info and links to any movies and galleries. This guy's photos were shown at 400 x 953. I wasn't able to download them one at a time but could use a download manager to take the full set. This guy's page was also a different design to the more recent pages, so you can see how the site has developed over the years; and all for the better. Checking a more recent guy I found a much more modern page design, the same good info but larger pics and this time, some videos.
Videos were shown in sections: jack off movie, behind the scenes and model interview, in Mp4 at 1,920 x 1,080, and with other, smaller sizes, plus WMV at 720 x 576. Photos were there at 376 x 564 scaled down from 1,067 x 1,600 and the quality of all of this was good. Better than good at times, it's really natural and laid back and well filmed or well photographed, and thanks to the interviews and background info you really get to know the guys.
Older content won't have the same high specs and there's probably more videos than I guessed at, but what's consistent about the site is the fresh faced, horny nature of the straight boys, some of whom get down and into some gay sex acts, like glory holes and helping hand jerk-offs. It would be good to have some more search and sort options, so we can filter out the kinds of guys we like to see (cut, uncut, redhead, age, etc.). The whole thing is mobile and Mac friendly, you can vote for your favourite guys, sign up is simple (but watch out for a pre-checked cross sale on the join page) and updates are happening around once per week.
Bottom Line:
The bottom line here is that you've got a good, well stocked and long-running site that's dedicated to straight Australian guys aged 18 to around 30, and it holds a large collection of exclusive videos and galleries. The quality is good, better in the newer content which is HD, and the whole thing is easy to use, though more search and sort options would be good. Sign up here and you'll be drowning in a sea of sexy Aussies and there will be plenty of hunky lifeguard guys on hand to give you mouth to mouth. It's still going strong and probably the best Australian amateur site around.
Tags:
Australian, Straight, twinks, Jocks, Surfers, Str8, Cute, Muscles, Smooth,
High Definition Yes (newer content)
DRM Free Porn Yes
Downloadable Yes (daily limit at 5.5 gig)
Content Format Model index leads to content
Live Shows No
Bonus Content No
Multiple Site Hub No
Content Updated Weekly
Mobile compatible Yes
VISIT All Australian Boys NOW!
VISIT All Australian Boys NOW!