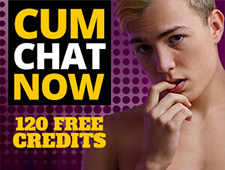 JUB Site Rating:





0 total vote





Updated: 2012-12-11
Primary Categories: Fetish
Secondary Categories: Amateur
Currently No Galleries
Currently No Videos
Blast Xl's Billing & Pricing
Blast Xl's primary billing processor:
In House
Free Bottle - DECEMBER ONLY!
VISIT Blast Xl NOW!
Try It Now for FREE! JustUSBoys.com exclusive offer! Just follow the links! Have you tried it already? Give us your feedback to include in a review for this product! Email me at thunder At JustUsBoys.com
VISIT Blast Xl NOW!
There are 0 comments on this review
Login here to add your own comment:
VISIT Blast Xl NOW!