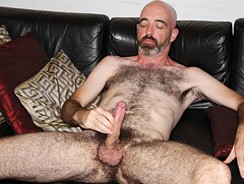 0 total vote





Updated: 2012-10-29
Primary Categories: Amateur
Currently No Videos
Amateurs Do It's Billing & Pricing
Amateurs Do It's primary billing processor:
Ccbill
$24.95 for 30 days then $19.95 recurring
$34.95 for 30 days non-recurring
$54.95 for 90 days non-recurring
VISIT Amateurs Do It NOW!
And we are talking real amateurs here, and if I am not mistaken, British Amateurs too. This is a site where ordinary guys like you or me can join in the fun by either agreeing to take part and getting yourself filmed, or simply by joining and viewing. It's not a self-submit site, though there is an element of that in your extras, it is a place where guys who know what they are doing make movies, and those movies feature the guy next door, him down the street, that bloke who works at the shops, everyday ordinary guys.

Sometimes these guys are teaming up with another amateur man and making a hardcore duo scene, sometimes there are three of them, there are also horny solos too and even some group shoots; there was one recently with eight guys together in an orgy scene. You have 158 scenes to watch on the site at the moment and when I joined it it had been running for exactly three years. A quick calculation shows me that that is an update schedule of one new movie per week, which is fair enough.

Navigating the site is easy, there is a left list by way of a menu and this will take you to the exclusive movies first. These are set out across index pages with a sample shot, some details and the upload date. Select a scene and you find you've got downloads and streams with Flash and Mp4 for online viewing, and the addition of MOV and WMV for downloading as well. (5,000 kbps @ 1280 x 720 puts them in a high resolution bracket, and there is no DRM in use.) I found good quality movies here, with decent resolutions though some of the streams were a bit slow to buffer; but that's more a connection issue than a site issue. The scenes come with a description and very often there is some chat before the fun starts, a kind of interview. Members are able to rate scene and make comments, and there are links directly to the guys' listing the model index. Once you are there you can see all his stats and ink to each video he's made and some of these guys make quite a few for the site.

The Exclusive Images area contained photo sets that corresponded to the videos, and the images here were generous in number and decent in size. You actually have a choice of size and the top one of 4,752 x 3,168 was, er, a bit too big for my screen, the middle size was perfect and everything here was clear and good quality. There are zip file downloads and slideshows to run in the galleries as well, so all is well and good there. Clicking on to the next item I came across some horny gay stories, erotica that was well written and worth reading, and then came the bonus page with access to Wank Off World and 16 other sites (feeds). You've also got a favourites area to use here so you can add guys and videos to your personal collection, and then you have the model index which here is called Amateur Base. There were 128 guys when I looked and they were certainly amateur looking, in a good way of course! 12 members' pics complete your list of hot things to see.

Bottom Line:
You have to take the rough with the smooth at Amateurs Do It as this is a 100% amateur, no porn star site, and some of the guys are a bit rough around the edges, which is exactly what we hoped for, and some are very sexy and smooth, horny and cute. It's a right old mix but it always gives you good quality videos and pics. There are some nice extras with stories and bonus sites, and feeds, plus some members' pics, and the update schedule is solid and reliable. If you're hunting for a good, honest, amateur guy site then this should be your next port of call.

High Definition - Yes 5,000 kbps @ 1280 x 720,
DRM Free Porn - Yes
Downloadable - Yes
Content Format - Videos, Galleries, Model index, Extras
Live Shows - No
Bonus Content - Yes, Bonus site and feeds, members' own photos (a few)
Multiple Site Hub - No
Content Updated - Weekly
VISIT Amateurs Do It NOW!
There are 0 comments on this review
Login here to add your own comment:
VISIT Amateurs Do It NOW!