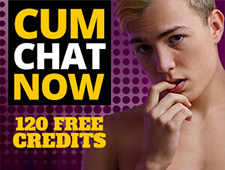 JUB Site Rating:





0 total vote





Updated: 2012-08-27
Primary Categories: Younger
Secondary Categories: Amateur
Currently No Galleries
Currently No Videos
Boystorm's Billing & Pricing
Boystorm's primary billing processor:
Ccbill
$35.00 for 30 days then $24.99 recurring every 30 days
$35.00 for 30 days (non-recurring)
$85.00 for 90 days (non-recurring)
VISIT Boystorm NOW!
Here's a strange thing, the site I mean. It's 100% exclusive teen and twink content (so the tour tells us) and it's got photos and videos. But to get to the videos you have to download and unpack a zip file. Not a problem when you've been told what you need and how to do it, just a very odd way of letting members get to their content. Actually I found Boy Storm a bit of a site of two sides: on one side some great stuff, on the other side some very odd stuff. Read on:

To start with, your members' area is more of less the same as the tour with its quirky design, but when you are inside your sample pcs for videos and galleries are very small; I'd like into see them bigger. And then, if you get lost of confused, you click Home and find yourself back out on the tour pages. Make sure you tell your computer to remember your access details or make sure you click Member Home instead. And then you have constantly got that Join button at the top of your pages, even when you have signed up. Oh, and on that note: there is not trial period here and your first month is quite costly at $35.00 but then it reduces after 30 days and your regular payments will be a lot less. That's fine as only as there are updates.

Which brings me to my next query; how often does the site update? The only date I found was on the left side of the wide pages which told me the upload date of the most recent boy. You will need to keep an eye on that to see when someone new is added. I am hoping that the updates are regular because the boys are fab.

In fact, it is the boys who make this site and rightly so. I am going with what the tour tells me, that the content is exclusive, and I can say that I did not recognise any of these guys from anywhere else. Mind you, I didn't look at all 588 photo sets and certainly not at all the videos, even though here were only 33 of them. But I did see enough boy flesh to show me that the teens and twinks here are very satisfying. The galleries, which are what the content is mainly made up of, hold up to 200 pics each and the ones I saw clicked up to decent sizes, in new tabs, at 611 x 815, but these were scaled down from their full size of 900 x 1,200 for example. Even at the larger size the images were still clear and focused and the quality was good.

This is solo work, certainly for most of the galleries; young European looking guys posing, getting naked, hard and jerkin off indoors and outside. Young, smooth skinned, sometimes muscled, amateur looking youths with juicy cocks and cute smiles. Nice.

The video viewing was a cumbersome process. You need to enter your details and then download a zip file; unpack it and you get a WMV file at 352 x 208 playing @ 1,150 kbps. At least that's what I found, there may be other sizes too. The boys were nicely amateur, well hung and natural enough, there were no watermarks on the videos, and the sound was clear and natural. I would have loved to have had more information, more interactive options and much more video content from Boy Storm.

Bottom Line:
Not exactly a storm, more of a quick squall, Boy Storm has got some very sweet younger guys in solo vids and galleries, and the quality is fine (in the galleries at least). But it could do with a re-design, more interactive options, certainly more information about the guys and the updates.
VISIT Boystorm NOW!
There are 0 comments on this review
Login here to add your own comment:
VISIT Boystorm NOW!