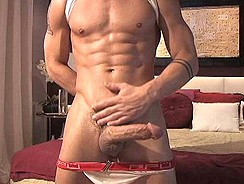 0 total vote





Updated: 2012-02-02
Currently No Videos
Brent Everett's Billing & Pricing
Brent Everett's primary billing processor:
In House
$24.95 for 30 days then $21.95 recurring
$59.95 for 90 days no-recurring
$99.95 for 180 days non-recurring
VISIT Brent Everett NOW!
Brent Everett is a 28 year old porn actor and director, born in Saskatchewan in 1984. He has appeared in over 140 porno movies, for a variety of studios, and here he has his own site. In the members' area you will find Brent's exclusives, his buddies come along to share their movies too, there are photos, regular updates and news, a live cam show and a blog. It's all easy to use and the site runs very smoothly.

So what exactly goes on in here? Well, when I called in I found some news items top of the homepage, and it's always good to see a site keeping its members up to date with what's going on. The top menu was the same as you see on the tour so you will have already checked out some of the features and functions here. There are links to the videos, the webcam, blog, photos and updates calendar, but I went straight to Brent's Area to see what was in there.

Phew! I found around 220 scenes featuring our Canadian hunk, who was once a twink, and who is still more than a bit of a jock. You get all his content here, it seems, dating right back to his early days. The first piece of content was his very first webcam show from March 2005, when he was just 21. There then follow solos in various places, and these were in downloadable WMV files. In fact, for most of the older content, I had only the one choice; to download the WMV file. In more recent work you get the choice of WMV, Mov and Mp4 files. There are 17 pages of Brent's content, so a lot to work through and it does include action scenes and photos as well as his solos.

Clicking next to the Buddies Area, I came across 11 pages holding around 90 movie scenes. Again, the earlier ones of these were standard video, download WMV only while the rest gave me a choice of viewing, though I didn't see any streams. You are going to find many a porn star name in here from older guys to new twinks on the block, and you are going to find hardcore scenes both with and without Brent taking part. Basically you get a load of video content here, much of it with our main star, and lots of variety.

In the photo sets area I found 44 sets of images. (These are in addition to the ones that come with videos, so you've got lots of images to save too.) The pics came with slideshows and thumbnail lists that you can scroll trough, so the presentation was fine, and the more up to date images came in a Flash player, at good sizes, where the quality was spot on.

Checking the other items in my menu I found that the blog is being kept up to date; on the day of my visit there had been a post and Brent was appearing in Reno that night. So, it looks like the blog is a good way to keep right up to date with what's going on. The live show area brought me a simple screen for viewing and a note saying that there was no live show at the moment. The news item on the home page told me that I would be informed when there was to be one, so again you're are kept up to date. This is reinforced by the calendar area where you can see when live shows, club appearances and other events are scheduled.

Bottom Line:
Very often with 'personal' sites you don't get very much variety, but not so here. The Brent Everett site is not only a great place to keep up with this top performer, but also a good place to find lots of varied hardcore with all kinds of other guys. The bottom line is that you don't have to be a Brent fan to enjoy his site.
TOP 3 GALLERIES
VISIT Brent Everett NOW!
There are 0 comments on this review
Login here to add your own comment:
VISIT Brent Everett NOW!