Kallamacka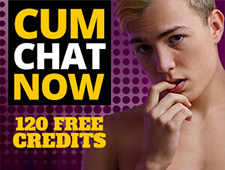 JUB Site Rating:
0 total vote





Kallamacka's Billing & Pricing
Kallamacka's primary billing processor: Paycom E.u
Kallamacka's optional billing processor(s): Paycom
Pay as you go:
5 tickets, €5.90 (Euros)
10 tickets €9.90
20 tickets €15.90
50 rickets €29.90
100 tickets €49.90
VISIT Kallamacka NOW!
It's great to see a site that has something inventive about it, something different. You sure get that at Kallamaka! Even the name is unusual, I mean, what does it mean? It's pretty close to meaning something, and somewhere, in Greek, but it has nothing to do with Greeks, as far as I can see. It has a neat design that's all swishy and fast moving, and it has a pay as you view set up rather than a recurring membership. This means that you control how much you spend here.
And it has horny younger guys in fetish videos. Actually the movies are arranged in categories with large samples and on pages that float over the backdrop of a large photo. Everything is slightly transparent and layered, and it's an effect that works well and gives the site a nicely interactive feel. The only thing that bugged me was the way video samples would start to play when my pointer was left hovering over them. Mind you, that's because I was typing rather than browsing and the sudden interruption of the sounds of a guy getting heavily ass-fucked took me by surprise.
So, your categories: Actually these categories are sites, in that the content here comes from four sites: The actual Kallamaka content is called Cool Lads and is top of the list with Scally boys and street punks, followed by a set of Feet and Sneakers sex videos, with plenty of council estate lads in trackies (grab your British dictionary). You've got a set of Kinky Stuff movies which mainly involve watersports, then hardcore sex, and the largest section of all, the Twinks department. You can click through each set and see samples, rates and runtimes and then click one to find the viewing page.
Here you read the description, see how much it is going to cost and then agree to 'rent' it. I found a twink video for four tickets to rent, and the actual cost of your viewing will depend on what package of tickets you bought. If you only bought five then this 20 minute low (but decent enough at full screen) resolution movie would cost you around €4.70 to watch, and you can't download it and keep it. I couldn't jump through it either, only go backwards.
Like I said, your content comes from four sites which are all connected, so, checking out the actual Kallamaka content, those Cool Lads videos, I found 44 in total. They all ran in the same way: you select from the samples, agree to rent it and then stream it. I found the quality was fine and even though I only seemed to find 'low resolution' scenes, I had no complaints abbot the visual or sound quality. Actually, the sound: there is a lot of music here which is actually pretty neat, though after a while you do want to hear only the sounds of the sex and not the music. But maybe that's just me.
The content of the Kallamaka videos is all to do with German or British (I assume) lads, and scallies: these are the kinds of boys who come from council estates, they've made a great impression on Euro porn in the last few years and continue to do so. Rough and ready, twink age but certainly not your American Twink boys, in fact they would probably lay you out for calling them twinks. But young, hung, European, uncut, smooth and hard, and they get up to all kinds of nasty sex. There is some BDSM, forced sex, many urban settings, and all done with good filming and clear visuals. And, after a while, the music fades and you're left with two sexy thug-lads (or more) in well-made hardcore scenes that are well worth buying tickets to see. Oh, and as a parting gift: you can now also buy some of the movies and download them to keep. Nice.
VISIT Kallamacka NOW!
VISIT Kallamacka NOW!