Pat And Sam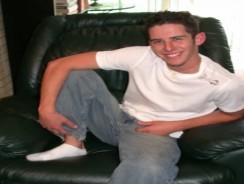 JUB Site Rating:
0 total vote





Pat And Sam's Billing & Pricing
Pat And Sam's primary billing processor: Ccbill
90 Days Recurring - $45.00
30 Days Non Recurring - $20.00
900# Option
30 Days Non Recurring - $20.00
VISIT Pat And Sam NOW!
Pat & Sam
is different from most other membership sites... they don't follow the traditional "rules" as to colors, layout, and a "tour." Instead, they've blazed their own trail, and created something very unique and entertaining, with a much more "folksy" feel than most other sites. The site features a rather large "Free Zone" preview area when you can learn about both Pat and Sam (who are real guys!) and the men who's hot bodies and cute faces populate their site. And speaking of those men... there are lots of them, featured in over 300 photoshoots and 200 videos!
Pat & Sam
update the site every Thursday with a new video so you can always get your fix when you're craving a new amateur catch of the week. Once you're a member, you can always find your favorite studs through the alphabetical navigation, which really does make it easier to make your way around the site. In addtion, there's an "update" link provided so you can quickly find the latest stud added to the site.
Videos:
All of the videos are very easy to find and play... and since that's why you're here, its a very good thing. You choose your model and move immediately to his page where you'll find a clickable list of all his video, as well as a link to a video store, where you can purchase the videos for home theatre use. You get a bit of a written bio too, but you'll find out much more about each model from the videos themselves, as they typically begin with a short Q & A session. It's nice to get to know a guy befroe he cums all over!
Photos:
There's no separate photo gallery section, as everything is model driven on the Pat & Sam site. Each model page has links to still photos right there next to the movies, so its easy to get everything you want, right then and there. The thumbnail images are a bit scrunched up in the side frame, but the full sized images are very good, crisp and clear. You'll definitely want to save a few of your favorite men.
Pricing
The subscription pricing for Pat & Sam is a bit unorthodox, as they offer a 90 day recurring, and 30 day non recurring memberships... which is the complete opposite of most other sites. I happen to like the 90 day recurring option, and it comes in at a very reasonable $45, or $15 per month. It also means you don't have to see a charge on your card every month, and it also gives you a nice long time to linger on the site and enjoy several months worth of updates prior to being charged again.
Bottom Line
Excellent, 100% exclusive content and simple, straightforward navigation, and a very reasonable price make
Pat & Sam
an excellent deal for lovers of amateur men.
VISIT Pat And Sam NOW!
VISIT Pat And Sam NOW!