Brash Boys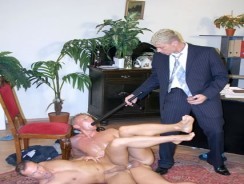 JUB Site Rating:
0 total vote





Brash Boys's Billing & Pricing
Brash Boys's primary billing processor: Paycom
Brash Boys's optional billing processor(s): Verotel
$29.95 for one month, recurring
$44.95 for one month, one time charge
$59.95 for three months, recurring
$89.95 for six months, one time charge
VISIT Brash Boys NOW!
Full access, Queer Access, you get both when you sign up for Brash Boys, a hot and hard site from the makers of Alpha Male Fuckers and Bulldog Pit. It is Firefox, IE and Mac compatible so you have no excuses for not taking a look! And what's it all about? Well, it's all about quality scenes featuring top-totty guys, who are hung, spunky and sexy. Sounds like straightforward stuff? It isn't.
For a start you have 92 models to savour and they are varied in their looks. The thing they have in common is that they are the kinds of guys you normally see passing you in the street and have to take a look back at. Some are young and twinks-cum-jocks, others are older and are definitely your classic studs, and others are simple above average Mr Nice-guys. The problem is where to start...
How about Bogi Folat, a name to be reckoned with? A 21 year old gay guy with a seven inch dick that he likes to plunge into someone's ass, this smooth and handsome guy drew my attention immediately. I was pleased to find him in two photo sets and two action videos where his perfect cock was getting some serious attention from another great looking college aged dude. That's one thing to bear in mind here, each of the guys has a varying amount of content so an exact count is hard to figure out - but you will find they usually have a well taken studio photo-shoot with high quality pics that you can save; and many appear in shoots from the videos where the action is hard and erotic. Just as Like Bogi's scene was.
And that scene, like the others, comes with good viewing options. You can stream in Flash in two qualities, there are iPod versions to download, WMV, Quicktime and iPhone files too. There's a page or several dedicate to downloads alone so you can always browse through your content this way and decide what to take, without restrictions. While you're deciding, hover your mouse over the sample photos and they will change quickly, sowing you more or less what to expect from each scene - that's a neat trick.
You get variety here, that's for sure. There are scenes in the kitchen, on the dining table, outside, in the sauna, in the living room and that's just on page one! But each of them features some top quality models and it is the guys who are the main draw at Brash Boys. Actually, come to think of it, what's brash about them? Well, they certainly don't mind showing off what they've got for the cameras.
So, you have your set of 50+ full length videos and X amount of photo sets. Anything else? Yup, you have good update news on the home page where you're introduced to the new guys, there is information about them in the model index and you have five quality bonus sites to view too. Make sure you go for a monthly membership guys as you're going to need time to view all the hot content.
Bottom Line:
Another triumph in the Queer Access network, this time the sex maybe standard but the guys certainly aren't. There are some classy amateur boys and men here that will melt your heart and harden you cock. And then you have the rest of the network too. Things can't get better than this surely?
VISIT Brash Boys NOW!
VISIT Brash Boys NOW!