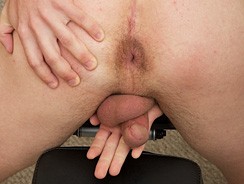 JUB Site Rating:





1 total vote





Updated: 2013-06-18
Circle Jerk Boys's Billing & Pricing
Circle Jerk Boys's primary billing processor:
In House
Circle Jerk Boys's optional billing processor(s):
Netbilling, Paycom
$9.95 for 7 days recurring at $35 per month
$29.95 per month - recurring
$69.95 for 3 months - non-recurring
$99.95 for 6 months - non-recurring
$149.95 for 1 year - non-recurring
VISIT Circle Jerk Boys NOW!
I've heard a lot about Circle Jerk Boys so when it was time for me to sit down with one hand on the keyboard to write this review I couldn't wait. Right from the start things were looking good. The opening page has some of the hottest guys, all college age, with the most amazing bodies. The opening page has the newest videos right up front, which I like because if I'm going to be visiting a page often I don't want to have to go looking around for the new stuff. Everything else is in something called The Video Vault, which I'll get to later.

If you're a stickler for quality, and in this day and age who isn't,you're in luck because everything comes with an option for exceptional quality as well as smaller files for those with a connection that's not so high def friendly.

Everything looks like it's been shot on high def cameras so you can expect DVD quality video from these guys. There's also a great gallery of professionally shot photos, which I appreciate much more than screen grabs. I also got a big kick out of the behind the scenes videos that accompany almost every video. Always nice to see a fun little extra bit of fluff to go along with good jerkoff material

The Video Vault is pretty much the main body of the site. After a video and photoset move off the front page, they're organized into the Vault, which is where you get page after page of hot college boy hunkness.

Most importantly, the guys on this site are amazing. The site boasts that they're "taking str8 guys to their limits... & beyond" and for a bunch of straight guys they sure love to fuck and suck dick! My only real beef with the site is that with a name like Circle Jerk Boys you would think you'd see more circle jerks. Don't get me wrong, the duos are really fucking hot. And there are tons of solos in the vault, and some three-ways, but the actual circle jerks are rare. Plus, you can't search by model, so if you really like one of their guys, you have to scan through page after page to find him.

With your membership you also get access to sites like Boys Gone Bad and Extra Big Dicks. I guess they really love sites that have three word titles, heh heh.

Bottom Line:
I had very little to complain about with Circle Jerk Boys. The models are amazingly hot, the quality is really nice and the site is really easy to use I just wish there were more actual circle jerks.
VISIT Circle Jerk Boys NOW!
There are 1 comments on this review
Not compatable with latest version of Windows Media Player. The site actually suggests that members downgrade to older version.

Clips are 1 to 2 minute segments that must be downloaded individually and play in 320x240 window.

Reply
Login here to add your own comment:
VISIT Circle Jerk Boys NOW!