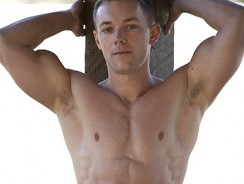 0 total vote





Updated: 2009-02-05
Currently No Videos
Amateur Straight Guys's Billing & Pricing
Amateur Straight Guys's primary billing processor:
In House
7 Day Trial $12.95
Monthly $24.95
Quarterly $59.95
Semi-Annual $99.95

Non-Renewing
One Month $29.95
Seven Day $14.95
VISIT Amateur Straight Guys NOW!
I have to admit that it took me a little while to get my head around Amateur Straight Guys, simply because there is so much at the site to view, click and play with. But don't panic! Once you've clicked, viewed and played for a minute or two you'll be just as enthusiastic about the site as I was. Take a deep breath and dive on in.

Occasionally a site will come along that offers its members something slightly more than the norm and Amateur Straight Guys is one such site. Yes, the men appearing here are all amateur and straight (we are told, though I did find some 'real life couples' so amateur gay guys appear too I guess). They are all the kind of men you might meet in everyday life though the things they do here are not exactly what you would call 'everyday'. In a nutshell you have first time on camera guys in photo sets, videos, live shows and chat. And, in this case, Live Shows means live shows. Many sites only offer you a link to someone else's live site that you have to pay to access but not here; once you are signed up and in - you are right in and, by checking the schedule you will find that you can enjoy real amateur guys in real live shows that come complete with chat. If you've missed a show you can view the archives so you won't actually miss a thing.

The best of the live show crop (and other movies) are then edited down in to the 'Updates', which is basically your collection of original and exclusive videos. These you can stream or download in various formats, though a broadband connection is recommended for streaming as these are large, quality movies. There is a long page of these updates with movies featuring one, two and sometimes even more amateur straights together in hardcore and solo shows. Similarly there is a long page - or three - of image galleries with masses of pics per set. My only problem with this content is that it's not downloadable - the pics vanish when you try and right click on them; the streaming movies require your login details so I guess you can only run downloads when you are logged in and a member. But not to worry - there is plenty going on to make your ongoing membership worth while.

Like those live shows for example. The schedule here is arranged by month and shows you which guy will be appearing live on which date as well as telling you when new content will be added to the rest of the site: gallery and video updates are listed so you know what to expect. The six most recent shows were archived and a simple click started a Flash streaming version of what I'd missed - this feature also gives you a good idea of what to expect when you log in to view a show which, by the way, come with a choice to view only, to chat only or to do both at once. And if all that still isn't enough for you there is a fan club you can join, links to a PPV theatre and shop where you can buy the Amateur Straight Guys DVDs.

Bottom Line:

You're getting involved with more than a video and gallery site here. The main thrust of the site is the live show provision and the straight (looking) guys who appear on it. Check your time zone and make sure you're on line to catch the straight boys live, join in with the chat, become a fan and join the fan club and, while you're waiting for the next hot show, set about viewing the archives, videos and galleries. Everything is here in one place and, with such sexy looking guys as the main attractions you can't really go wrong.
VISIT Amateur Straight Guys NOW!
There are 0 comments on this review
Login here to add your own comment:
VISIT Amateur Straight Guys NOW!