Asian Cock Fest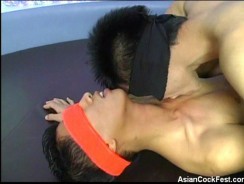 JUB Site Rating:
0 total vote





Asian Cock Fest's Billing & Pricing
Asian Cock Fest's primary billing processor: Paycom
3 Day Trial - $1.00
5 Day Trial - $6.95
Monthly Membership - $29.97
VISIT Asian Cock Fest NOW!
It certainly is a festival of Asian cock at
Asian cock fest
. This is one of those good to find sites that shows you on the tour exactly what you will find when you sign up. And what is that? Well, sexy, smooth and young Asian boys in plenty of cock sucking, ball banging action. The boys are cute and randy and the pictures speak for themselves. You also get to see most of the guys on the tour too so there'm nothing hidden here.
In the members' area you're transported to exotic climes for some hot and steamy erotic sex. There are eighteen featured
Asian cock fest
episodes on the home page alone. Below this are three other Asian feed sites you can access, with even more tanned young boys gagging for your pleasure, and then there'm a huge list of other bonus sites where you can go and grab some video clip viewing.
But it'm the horny Asian lads we've come to see and I can tell you that you won't be disappointed if you're a connoisseur of Asian boys. All of the featured videos contain at least one slim, smooth and highly fuckable young Asian boy and many contain duo action or even orgy scenes. They just can't get enough of each other in these well made vids and the quality is that good you can practically taste them. The vids are divided up into clips, there are some that you can download in their entirety but all will stream on line. There is also good close up work of boy buts getting licked out, small dark dicks being sucked and tight Asian asses getting a good seeing to from their buddies' cocks. It really is highly charged and sexy viewing.
The scenarios are pretty basic but we're not here for epic stories and it doesn't take long before these young things get down to the real nasty but oh so nice gay sex. I really like the way the movies slip into slow motion for the all important cum shots and boy do these guys know how to unload - it goes everywhere. The soundtrack aint half bad either, the music is a bit dodgy at times but over this you get the sounds of the action and there'm nothing so horny as hearing a young guy gasp and grunt as he shoots his wad with someone'm cock up his ass.
If you can tear yourself away from the hot Asian action (and it took me a while to do so) you can enjoy the extra video feeds too. These include everything from glory-holes to bareback to Twinks from Hollywood and so on and so on. You get a great choice of these extra sites so there'm plenty of extra and varied fun to be had at the
Asian cock fest
. Don't forget you also get games and some discount offers for other sites too.
Bottom line:

A really good Asian site. No, I mean it. This is one of the better of the genre because not only do you get exactly what you are promised but the content is good quality too. The hard-core action is non-stop and, well, hard-core and the boys are prefect. Plenty of smooth Asian flesh and tight butt-holes, masses of cum and a great content collection all round. If you are looking for a wide variety of gay porn but want a bias towards the Asian content then this site is good for you. There are masses of bonus feeds so you can see all kinds of hot sex but it doesn't forget that it is mainly a site about young Asian guys.
VISIT Asian Cock Fest NOW!
VISIT Asian Cock Fest NOW!