Men With Cams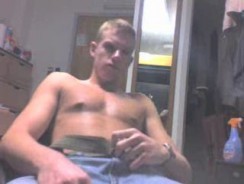 JUB Site Rating:
0 total vote





Men With Cams's Billing & Pricing
Men With Cams's primary billing processor: Ccbill
$24.95 recurring every 30 days;
$59.95 For 90 Days (Non-recurring)
VISIT Men With Cams NOW!
Well, what can I tell you? Men With Cams is a place to be very wary of. I don't mean that in a bad way, I mean be careful because once you've started to look at it you won't want to leave. This must be one of the most addictive, upfront and honest live cam sites around. You know how you can spend hours online in chat rooms trying to find a guy to jerk off with but never actually find the one? Well, you won't have such problems here. You've got one, sometimes two, live shows every night included with your membership. Yes, that's right, every night.
But what if you miss one? What if you're not at home when some sexy, young 20 or 30 something boy is jerking off for you, or fucking his partner live on cam? Well then you can click into the archives where you will find the most recent recordings of the most recent live shows. When I checked these there were loads of solos and three couples; each live show was divided into clips so you don't have to sit through the full 45 minutes or so, you can jump straight to the part of the action you want to see. When you select a clip you get an embedded WMV player opening up to the left of the page (making it easy to jump to other clips) and playing at 136kbps @ 320 x 240. Not huge, but surprisingly okay to watch even at full screen - as long as you sit back a bit from your monitor. Men With Cams also makes sure you get to know their models by giving you information, some stats and the guys' names. When you have a favourite guy you can find out where his performances are, and when any new live shows with him are going to take place as you have good sort and search options with your content.
Obviously the live performances are at the heart of Men With Cams, and you must be online at the right time to view them live, (there is a live shows schedule featured with the times written in EST), but there are other attractive extras associated with your membership that are worth checking out. There are 43 downloadable scenes. Again these are live cam shows and they are not going to be in a high-definition, top of the range resolution, but that's part of the voyeuristic fun. The guys here were jocks and hunks and there were some younger guys, twinks, teens, men with tats, sportsmen and plenty of jock strap fetish going on.
There are also 20 galleries, and the site tells us
(because it is honest)
that these were taken in the 'old days prior to streaming video.' Pictures here were at 320 x 214 size and yes, they were rather small. There are over 500 per gallery in some cases.
And now going even further... You'll find Men With Cams features some home videos. I guess this is about amateur guys sending in their full-length jerk off scenes. Sadly, there are only three at the moment. But there also appears to be something called 'the cum contest' going on and you can see the results of these in the cum contest area; plenty more boys jerking off here, splattering themselves with their jizz.
If you want to get in to the world of paying extra then there are private show sites and video on demand sites listed for you. But Men With Cams tells you that you have to pay extra for these and makes it clear they're not included. And finally, if you're a Mac user, then you will find good help and support to get you sorted out, you'll find all content is very easy to search and sort, and don't forget the live cam schedule.
Bottom line:
Men With Cams is a great and addictive, amateur, live cam site that gives you loads of associated extras with your membership. You pay no more to watch these nightly live shows they are all included.
VISIT Men With Cams NOW!
VISIT Men With Cams NOW!