All American Heroes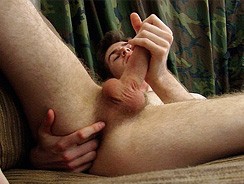 JUB Site Rating:
1 total vote





Updated: 2010-07-15
Primary Categories: Military
Secondary Categories: All American Boys, Amateur, Big Muscles, College Men, Gay Hunks, Hardcore, Multi Site Networks, Straight Men, Uniforms, Video Downloads, Video On Demand
310 Galleries
726 Videos
All American Heroes's Billing & Pricing
All American Heroes's primary billing processor: Unknown
$7.95 for a three day trial, renews at full price
$24.95 a month recurring
$99.95 for six months
VISIT All American Heroes NOW!
Who is your American Hero? Is he a fireman, a cop, or a soldier? Have you ever dreamed about getting him, tough and butch, macho and hung, into bed, or even just jerking off before your eyes? If this sounds like your kind of daydream, then this is the site for you. You're promised these kinds of guys in videos, and in galleries to collect, and there is a new shoot coming at you every week.
Logging in just after 4th July, I noticed that there had been a special scene added to celebrate, '21 Dick Salute.' This was a great compilation, set to music, of guys shooting their wads in a 16 minute flick. This said to me that this was a site that cared about its members, and one that is run by people who put in time and effort. It was a great introduction to what was to come - and much of the cumming was on cue with the cannons of the 1812 Overture too. Neat.
Meanwhile, over in the gallery area, I found Military guys, Firemen, and Policemen all set out in one page of around 340 scenes. A mix of solos and action, but all with plenty of horny men, in and out of uniforms and set against the Stars and Stripes. These thumbnails were quite small but you can roughly make out the faces and you can see the titles, which often include the ranks of the guys; captain, sergeant etc. You've got to download the scene, usually in two parts, or as a full scene, and I didn't
(yet)
see any instant streaming as I had done with the Salute movie before, but the downloads were nice and quick and the file sizes not too big.
(WMV and Real player are used.)
What's neat about each of these scenes is that you are introduced to the guys in a lengthy description. You don't have to read it of course, but you get lots of background if you do. You also get photo albums with each one where images are plentiful because they are screen caps. I tried to right click to save these but couldn't, which was a shame. And then I got a surprise: I'd been viewing some of the older content, on some of the more recent scenes I found a Flash stream in four qualities, plus an iTunes version, with MP4 downloads
(and WMV)
, and galleries where I could save individual pics.
These guys are macho and I for one believe that they are genuine cops, fire-fighters and military guys
(or very good actors)
. Yes, there are sometimes reticent about stroking their buddy's cock, but the do it while their eyes stay glued to the straight porn on the TV monitor, and sometimes they do get a dick in their mouths and suck away. But the horniest moments are when one 'straight' hunk screws his mate for the first time, finds that he likes it and gets carried away - keep the sound up for the grunts and complaints from the bottom stud.
I hope that has given you a flavour for what you're going to find in here. You can trust the tour, you will get what you are promised, and you can apply to join the fun too - if you are made of the right stuff. By way of extras you've got a set of movies from various sites that feature straight guys doing gay sex, not many, but with so many exclusives already, you don't really need anything bonus-wise.
Bottom Line:
Hot horny hunky fireman soldiers and cops are on parade at a site that is packed with exclusive movies and pics, and that is updating each week. Check the tour, believe what they say and then enlist - you don't want to miss this load-blowing collection of real straight men doing real gay stuff.
VISIT All American Heroes NOW!
VISIT All American Heroes NOW!