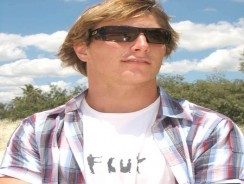 JUB Site Rating:





1 total vote





Updated: 2010-04-19
Primary Categories: Hardcore
Currently No Videos
All Australian Boys's Billing & Pricing
All Australian Boys's primary billing processor:
Paycom
$39.99 for 30 days then $24.99 every 30 days
$49.99 for just 30 days
$74.99 for 90 days then $24.99 every 30 days
VISIT All Australian Boys NOW!
I've only been to Australia once, when I was 17. I was just discovering my sexuality then and all I really remember was that there were tons of hot guys everywhere. I guess that'm why I went so nuts for AllAustralianBoys.com. The Aussie guys on this site are even hotter than I remember them.

The site is pretty easy to use. The taskbar at the top of the page will take you to any part of the site you'd like to go to. I always like to stop in on the photo collections first. I'll tell you, if you're used to hitting photo galleries that contain a few sets of photos, you are in for a treat. The thumbnail menu just goes on and on. It'm amazing to think that with all the different models on that page that each image takes you too a full gallery of photos featuring that model. There are thousands of pics here. And all of the sexiest guys shot on location in Australia just for this site. You won't see these pics anywhere.

And as sexy as the pics are, taking those guys and seeing them in action is even better. You are given the choice of 56k or broadband. I just couldn't get enough of the blonde guy with dreadlocks named Darren. I melt when I hear the accent, I get hard when I see his handsome face beneath those dangling chunks of hair, and when I see that tanned body I'v ready to shoot my load so fast I'd have to take several more attempts to finish this review. So I'v turning him off for now but keeping a note to myself to visit him a little later.

One of the things I find very interesting about this site is that there are softcore video and photo galleries followed by XXX galleries. So you can choose to just admire the bodies and faces of these gorgeous young Aussie guys, or you can get right to the heavy stuff. The site leaves it up to you and I really enjoyed that. Of course, I enjoyed the XXX section much more, but I'v a perv.

The extras are fun. You get postcards you can email to a friend that features all the hunky guys from the site as well as some nice downloadable photos for your desktop. Your membership also gets you access to two bonus sites. Plus, there'm a whole section of bonus content and galleries that will give you previews of other sites as well.

Bottom Line:
Who doesn't love Australian guys. Those hot tanned bodies and adorable faces, not to mention the accent that would melt butter. And with the quality of the photos and videos on AllAustralianBoys.com, you'll feel like you are there, putting another shrimp on the barbie (now, did you really think I would get through this review without saying that at least once???).
VISIT All Australian Boys NOW!
There are 0 comments on this review
Login here to add your own comment:
VISIT All Australian Boys NOW!