Archive for the 'Famous Men' Category
,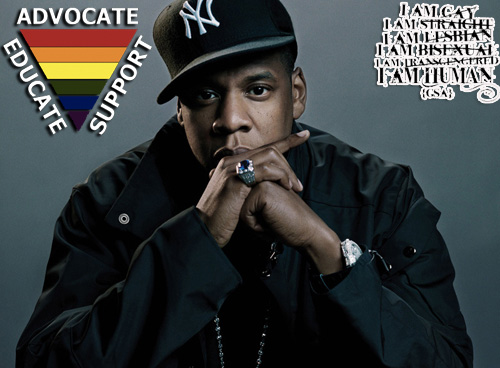 One step closer to equality goes a long way. Especially when it's voiced by the most elite of the celebrity list. Our newest public supporter is none other than rap-heavyweight superstar Jay-Z! As a listener of hip-hop music, I truly truly appreciate this sentiment. In a culture where the word "faggot" is used to an insulting degree, it's wide men like Jay-Z that will make the biggest difference and bring about the most positive change, sooner. Just as in any profession, there are too many A-list musicians who are trapped in the closet from fear of what others think. We need more to lead by example and come out of the closet while they are popular and at the top of the charts, instead of waiting till their career is over to realize people are more excepting than you think.
Thanks Jay-Z! We appreciate you.
Source:
Jay-Z Supports Gay Marriage, Calls Obama's Endorsement 'The Right Thing to Do as a Human Being'
The JustUsBoys Print Magazine