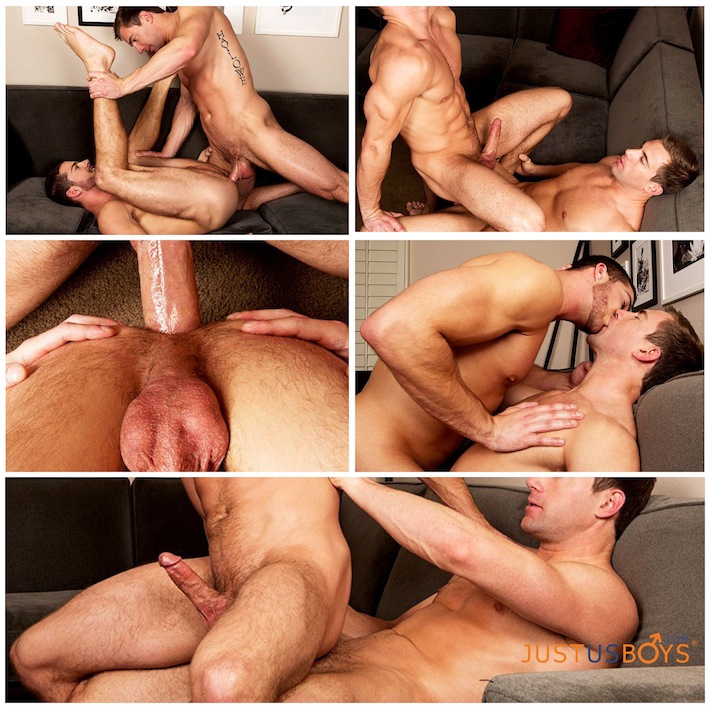 "I like this one," Aidan said. "He's easy to work with!"
Aidan was explaining what he wanted to do. Willis was resting in his arms, agreeing with everything he said.
"We're going to chat a little bit, get to know each other…"
"A little chat," Willis replied with a laugh.
"You know, kiss me, I'll kiss you back…"
"I'm down!"
"And then you're going to go to pound town…"
They were hitting it off really well. Both of them were giggling and having fun! I remembered Willis had a really nice dick but I didnít realize how big it was until it was in Aidan's ass! CLICK HERE TO SEE MORE