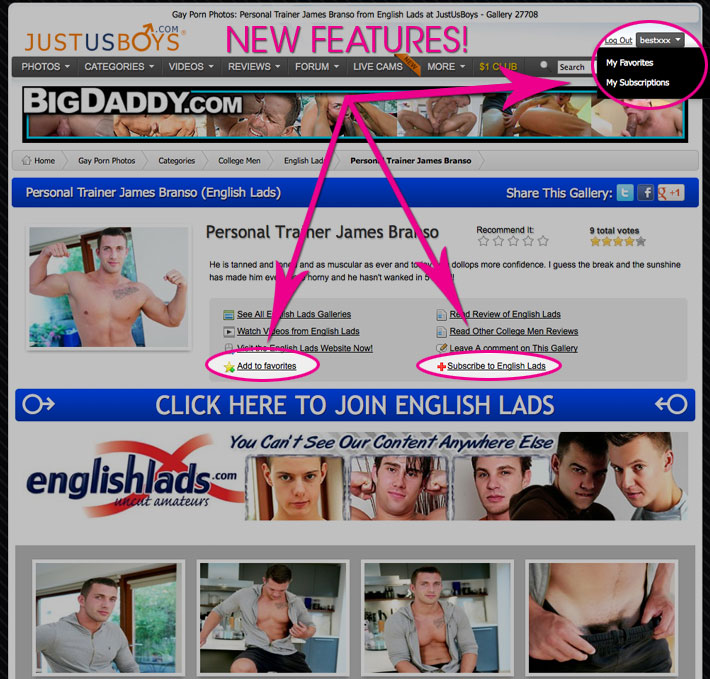 We would like to announce 2 new features that will allow you to save & subscribe to galleries and videos:
You can now save your favorite galleries and videos and keep them tucked away for viewing at anytime.
Subscribe to studios and all new releases (both galleries and videos) will always be awaiting your enjoyment.
Finding your latest subscription updates and accessing items you have saved in your favorites is easy.  Just click your username to drop down a box with handy links!