Less talking, more undressing! Things get heated within the first 2 minutes of this clip as Mitch, Tim and Clayton get naked and start lubing up for the first phase of their scene together. Once these twinks are good and hard, the oral action begins. Tim was the lucky one as this began because he had a dick in his mouth as Mitch sucked his dick.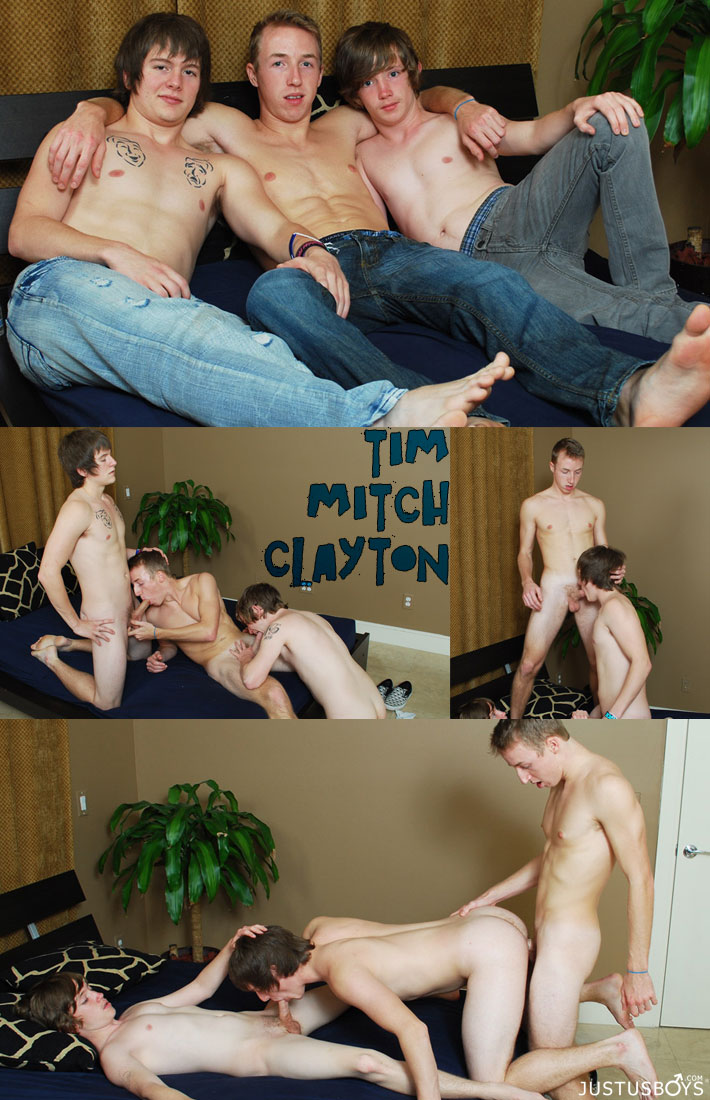 While Tim sucked on Clayton's dick, he had to take a break every now and then because Mitch was giving him some really good head. It was like he almost couldn't take it.  The guys played musical dicks and then the fucking started. Surprisingly, Mitch was the first to top. He topped Clayton while Clayton sucked Tim's dick. After that, it was Tim's turn to fuck Clayton. Clayton started to moan as soon as Tim put his dick in and you could tell that he was enjoying Tim's good dick. Looked like it might have been a little painful too (which is good). Clayton ended up being the only guy to get fucked and there are no complaints from me.
CLICK HERE for more.