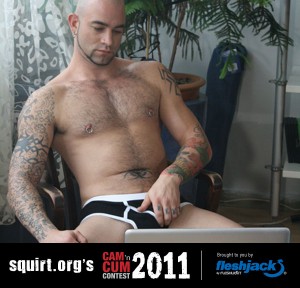 Squirt.org has launched their annual Cam 'n Cum Contest. Contestants Can Win Up to $1000 and Flesh Jack Prize Packs! All you have to do is join and upload your own video. Member votes will help select the best videos and determine the short list of finalists. After August 31st,
the final winners will be determined.
Log on to Squirt.org, and join for more details.