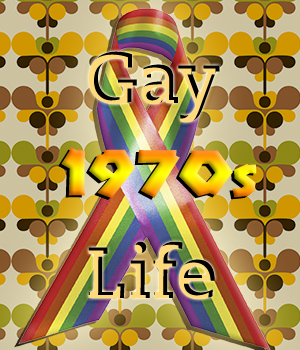 In the 1970's, the gay rights movement would acquire new causes, and a symbol. Momentum was aided immeasurably in 1973, when the American Psychiatric Association delisted homosexuality as a mental illness. But that didn't prevent beauty queen Anita Bryant from launching a campaign in Dade County, Florida, in 1977, to repeal an ordinance prohibiting discrimination based on sexual orientation. Bryant, with Jerry Falwell on backup, claimed gays were child molesters who recruited children. Voters bought into it, and voted  69-31 for the repeal.
Gays responded by boycotting Florida orange juice, for which Bryant was the national spokeswoman. The backlash eventually led to the demise of Bryant's career.
In 1978, artist Gilbert Baker answered the call by the gay community for a symbol by designing the rainbow flag. His hand-sewn flag had eight stripes, each with symbolic meaning: hot pink, red, orange, yellow, green, aqua, indigo, and, violet. The flag debuted in the 1978 San Francisco Gay & Lesbian Freedom Day parade. A subsequent flag dropped the pink (the color was too hard to obtain for mass-production) and changed the aqua to blue. Later, the indigo was dropped, leaving the six-striped flag of today.
The emotional and political devastation wrought by Bryant, and the 1978 assassination of San Francisco's first openly gay Supervisor, Harvey Milk, led to the first national gay march on Washington, on October 14, 1979, with over 100,000 participants."